The Southlake Ford new vehicle inventory features an impressive assortment of models for drivers to choose from. Wondering which Ford vehicle is right for you? To help drivers make their decision, we've broken down everything drivers need to know about the vehicles we have for sale here at Southlake Ford.
Maverick
The Ford Maverick is a versatile, practical pickup truck with a roomy interior full of innovative technology features. This truck is the perfect vehicle for drivers who want a comfortable commuter vehicle with towing capability.
Ranger
The Ford Ranger is a midsize pickup for drivers who value drivability and handling. This pickup also features strong towing and hauling abilities, providing more than enough utility for the average driver.
F-150
Featuring a generous selection of powerful engines and an exceptional amount of interior technology features, the Ford F-150 is the truck of choice for many drivers. This model can be found in a wide range of configurations.
Super Duty
Ford Super Duty trucks are the ideal option for drivers who value power and utility. Built for durability and strength, these pickups feature an exceptional amount of off-roading features and outstanding towing capabilities.
Transit Connect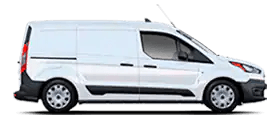 Need a van that can comfortably transport large groups? The Ford Transit Connect is the right van for the job. This van's flexible, comfortable seating and versatile interior design help passengers feel right at home.
Transit Cargo Van
Offered in a wide range of configurations and optimized for cargo hauling, few vehicles match the storage capabilities of the Ford Transit Cargo Van. This van also comes equipped with the latest driver aids and safety features.
EcoSport
Drivers looking for a compact SUV with intuitive technology features and generous cargo space for its size will appreciate the Ford EcoSport. Many drivers will find this SUV appealing due to its efficiency and practicality.
Escape
Drivers looking for a comfortable SUV that comes equipped with the latest advanced safety features and driver aids should consider the Ford Escape. This SUV comes with a comprehensive assortment of standard features.
Bronco Sport
Based on the Ford Escape, the Ford Bronco Sport is the perfect SUV for drivers who want rugged styling and off-road capability. This SUV offers all-wheel drive, high ground clearance, and many customization options.
Edge
Drivers in the market for a two-row SUV with comfortable seating, impressive engine options, and a spacious cargo area will love the Ford Edge. This SUV provides a refined, well-tuned driving experience.
Bronco
The Ford Bronco is an SUV that excels in every type of terrain. Featuring removable doors and a removable roof, the Bronco allows drivers to travel off-road while enjoying the beauty of the great outdoors.
Explorer
The Ford Explorer offers three rows of seating, making it an easy recommendation for family-oriented drivers looking for a new SUV. This SUV features strong engine options for both graceful handling and robust towing.
Expedition
Drivers looking for a vehicle that combines the best elements of an SUV and a truck will love the Ford Expedition. Featuring a massive amount of interior space and a powerful engine, this SUV was built for utility.
Hybrid & Electric Vehicles
Maverick Hybrid
Drivers looking for a reliable pickup with excellent fuel economy numbers should consider the Ford Maverick Hybrid. This hybrid pickup strikes the perfect balance between efficiency and utility.
F-150 Hybrid
The Ford F-150 Hybrid comes with advanced hybrid technology features that optimize both power and efficiency. This hybrid offers all the versatility of the Ford F-150 experience, in addition to greater fuel economy.
F-150 Lightning
The all-electric Ford F-150 Lightning is the go-to truck for drivers looking for an efficient model. Advanced towing packages are available for this hybrid truck, providing drivers with the same towing capabilities they've come to expect from the F-150.
Escape Hybrid
Drivers looking for a comfortable hybrid SUV with pleasant ride quality will enjoy the Ford Escape Hybrid. This SUV's size, spaciousness, and interior amenities make it an appealing option within its segment.
Explorer Hybrid
Providing drivers with three spacious rows of seating, responsive handling, and strong fuel economy, the Ford Explorer is the perfect vehicle for family-oriented drivers. This model effortlessly blends convenience with practicality.
E-Transit Cargo Van
Vehicle shoppers looking for a cargo-hauling van with exceptional fuel economy will appreciate the Ford E-Transit Cargo Van. In addition to its fantastic practicality, this van comes standard with many desirable features and amenities.
Mustang Mach-E
The Ford Mustang Mach-E is a hybrid SUV that delivers both sporty, thrilling performance and upscale, luxurious comfort. Few competitors can match the style, power, and efficiency found inside the Mach-E.
Southlake Ford is the perfect place for Newmarket-area divers to find their next vehicle. Our dealership offers a wide selection of new and pre-owned vehicles for drivers to browse through. Interested in a particular model we have in stock? Don't hesitate to schedule a test drive using the form below.